Welcome!

Welcome new and returning families! September promises to be a month of exciting experiences for your child at Pine Ridge Nursery School. Our themes for the month will be Welcome to School and Autumn Fun.


Reminders...
Your child will need a full change of clothing in his/her bag including socks, underwear/diapers/pull-ups and wipes. Please bring a pair of indoor shoes; they can either be left at school or carried back and forth in the backpack. Please label your child's things! This includes indoor/outdoor shoes, rain boots, winter boots, coats, hats, mitts, backpack, etc. Proper labels are good, but initials made with a Sharpie work well too!


Allergy Alert!
We have children enrolled in our program with life threatening allergies to peanuts, tree nuts, cinnamon and sesame. Please DO NOT bring treats for any holiday occasion or your child's birthday. Washing your child's face and hands before coming to school will create a safer environment for classmates with food allergies. Even minimal contact with a food allergen can lead to a severe reaction. The families of these children are counting on all of us to keep them safe. We appreciate your understanding and cooperation.


Parking!!
There is limited parking available on church property. At no time is it permissible to park in the church staff spots or the accessible space unless licensed to do so. Your options are street parking or in the municipal parking lot. Please park legally to avoid being ticketed.


In Case of Emergency...
Should it be necessary to evacuate the building for any reason (fire, flood) be advised that our emergency evacuation shelter is the CLARINGTON PUBLIC LIBRARY at 163 Church St.


A Word About Our Staff...
Monique, Cindy, Tammie and Erin are the Rainbow Room teachers. Denise, Laura and Dorinda teach in the Sunshine Room. Holly is the Director and moves between both classrooms. Joy, Lisa and Melanie are occasional staff. Together we are most excited to begin the school year and get to know the children!



Pine Ridge Nursery School Staff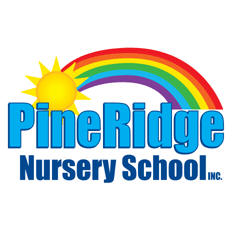 ---