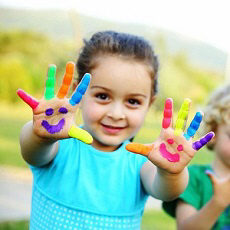 September 2019 through to June 2020
2 mornings or afternoons a week:
$210 per month
4 mornings or afternoons a week:
$420 per month
Click here for more information on Fall enrollment...
Fee Policy:
A deposit is required to secure your child's spot in the program. For families who register before the start of the school year, this amount is one-month fee + the registration fee of $30.00. The one-month fee will be applied to your child's last month attending the program. For families who register mid-year, first and last month fee + the registration fee is required. The $30.00 registration fee is non-refundable. The last month fee deposit is refundable only until August 1 of the upcoming school year, after which time there will be no refund issued for families who withdraw their child's enrollment.
Monthly fees are payable on the first day of each month. A mid-month start will have a pro-rated fee.
Please arrange to e-transfer payment to hollyasselin@pineridgenurseryschool.com on the first of each month, otherwise submit post-dated cheques payable to Pine Ridge Nursery School Inc or cash. Rebates are not given due to illness, vacation, unplanned school closures due to bad weather or unforeseen circumstances. Parents who withdraw their child before the end of the school year are required to give one month's written notice. This is when your deposit will be applied as payment. Any remaining post-dated cheques will be shredded or returned. Receipts for income tax purposes will be issued in February and June. There will be a $25.00 charge for cheques returned NSF. Late Payments: If you are unable to make your payment on time, please contact Holly. There will be a $10.00 late fee charged at the discretion of the director.
---