Programs, Age Range and Daily Schedules
Our Programs
Junior Preschool
2 to 2.5 years of age
Monday/Wednesday
Morning in the Sunshine Room only


Preschool
2.5 to 5 years of age
Monday-Thursday
Morning and afternoon classes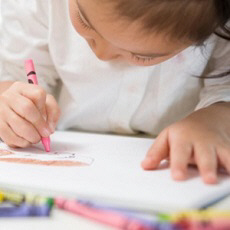 We offer a child-directed program that includes a variety of hands-on opportunities for every child to learn through play. The learning environment includes materials and equipment for crafts, dramatic play, blocks, table toys, puzzles, science, sensory exploration, music, literacy and more. Valuable group experiences like circle, story time and gross motor games are included in the program.
Schedules may be altered to meet the needs of the group or for special event days. Any changes to the daily schedule will be posted on the bulletin board in the hallway.
Children can attend 2 or 4 sessions per week.
Rainbow Room Morning Schedule
9:15-10:30
Greetings/Free play/Crafts (Class open at 9:00 for staggered arrival)
10:30-10:35
Tidy up time
10:35-10:40
Group time for calendar, counting and weather
10:40-11:00
(Group 1) Music and movement followed by group rotation at 10:50
10:40-11:00
(Group 2) Washroom/handwashing followed by group rotation at 10:50
11:00-11:15
Snack
11:15-11:25
Block play and literacy activities
11:25-11:35
Cognitive Circle
11:35-11:40
Story time and Goodbye Song
11:40-11:45
Dismissal
Rainbow Room Afternoon Schedule
12:45-2:00
Greetings/Free play/ Crafts (Class open at 12:35 for staggered arrival)
2:00-2:05
Tidy up time
2:05-2:10
Group time for calendar, counting and weather
2:10-2:30
(Group 1) Music and movement followed by group rotation at 2:20
2:10-2:30
(Group 2) Washroom/Handwashing followed by group rotation at 2:20
2:30-2:45
Snack time
2:45-2:55
Block play and literacy activities
2:55-3:05
Cognitive Circle
3:05-3:10
Storytime and Goodbye Song
3:10-3:15
Dismissal
Sunshine Room Morning Schedule
9:30-9:45
Greetings/Free play (Classroom open at 9:20 for staggered arrival)
9:45-9:55
Group time for calendar, counting and weather
9:55-10:50
Free play/Crafts
10:50-10:55
Tidy up time
10:55-11:05
Cognitive Circle/Music and Movement/ Handwashing Routine
11:05-11:15
Snack time
11:15-11:45
Small group activities / washroom routine
11:45-11:50
Tidy up time
11:50-11:55
Story time and Goodbye Song
11:55-12:00
Dismissal
Sunshine Room Afternoon Schedule
1:00-1:15
Greetings/Free play/Crafts (Classroom open at 12:50 for staggered arrival)
1:15-1:25
Group time for calendar, counting and weather
1:25-2:15
Free play/crafts
2:15-2:20
Tidy up time
2:20-2:35
Cognitive Circle/ Music and Movement/Hand washing routine
2:35-2:45
Snack time
2:45-3:15
Small group activities/ Washroom routine
3:15-3:20
Tidy up time
3:20-3:25
Storytime and Goodbye Song
3:25-3:30
Dismissal
---