Costume Day!

On October 30 and 31 we will be celebrating Halloween with fun, games and costumes. The Costume Day is part of our annual Toonie fundraiser for Sick Kids Hospital's Child Life Toy and Game Fund. Child Life staff at the hospital use this fund to purchase materials for inpatient care programs, recreation and therapeutic play. Please bring a toonie contribution for the fundraiser. Last year we raised $260.00!

If your child resists wearing a costume to school, know that it is perfectly fine to come to school without one! PLEASE DO NOT BRING FOOD ITEMS (HALLOWEEN TREATS) FOR DISTRIBUTION TO CLASSMATES. We cannot accept them; they will be returned to you with our apologies.


Boots...
With the approach of the cold, wet weather, please remember to remove your wet footwear downstairs when you enter the church. LABEL YOUR CHILD'S BOOTS! Simply write their name inside with a Sharpie marker to avoid confusion. Help us to keep our stairs and hallway dry.


Police Check...
If you have a current (done in the last 6 months) Vulnerable Sector Check (VSC) you may want to consider bringing it in to be copied and kept on file. We plan a school bus trip every June that you can sign up to attend if you have a current police check. It must be no more than 6 months old when presented to the school, but then can be good for up to 5 years if a declaration is signed annually.


P
icture Day

! Picture Day is scheduled for October 22 and 23. Hunter's Photography will be in to take individual pictures of the children. We will do our best to bring on those smiles You will receive a photo proof package with options to order if you wish.


Reminder...
The nursery school will be closed for the Thanksgiving holiday on October 14.


T
hemes

... The themes for the month are Autumn is Here, Harvest, All About Apples, and Pumpkins. Look for lots of fun crafts coming home.



Pine Ridge Nursery School Staff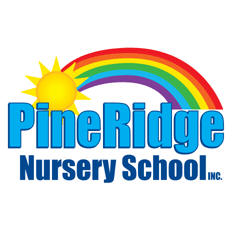 ---